CUSTOMIZATION & BESPOKE DESIGNS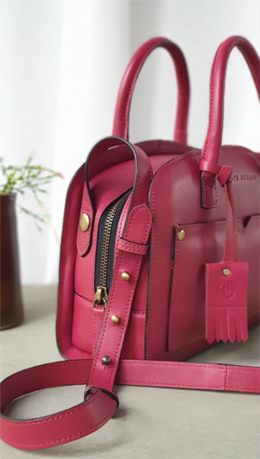 CO-CREATE YOUR OWN HS FAVOURITE!
Customize your favourite Hydes Studio creations by choosing from among the carefully curated selection of hides. Pick from an eclectic range of colours and finishes, et voila! Your HS favourite is truly your own. We will be happy to make minor changes and additions to current designs – adding or reducing pockets, straps, adjustments to the handle length, key fob attachments , initials etc. as a part of the customization package.
BESPOKE DESIGNS
Design is the driving force behind all our creations at Hydes Studio. As a premium offering, we extend our bespoke design services to you – the ultimate in handcrafted leather luxury. The bespoke line is a Hydes Studio creation unique to you. Share your guidelines for the product, let us fill in the details and handcraft your HS creation.