At Hydes Studio, We aim to make a difference in the fashion industry by helping consumers to choose wisely what they buy and where they buy. We think sustainability can be achieved if the design and every process are well thought of. This is the responsibility we take upon ourselves to make life easier for our consumers.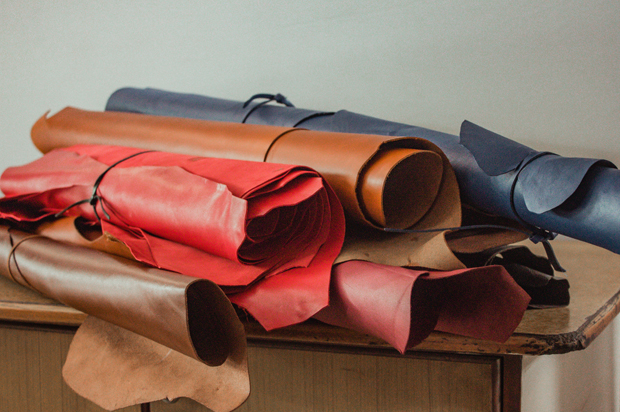 Responsibly sourced leather.
We choose to work with Tanneries with LWG certification. This guarantees that hides are manufactured in the most sustainable way and the quality is unsurpassed. The effluent goes through RO process and used for irrigation. Now you know, why each HS bag ages gracefully, deepening in color and soften with time.
Eco-friendly packaging
Our packaging is plastic-free and made from recycled materials. We believe in minimum waste, our cardboard box and cotton dust bag can be re-used in many happy occasions.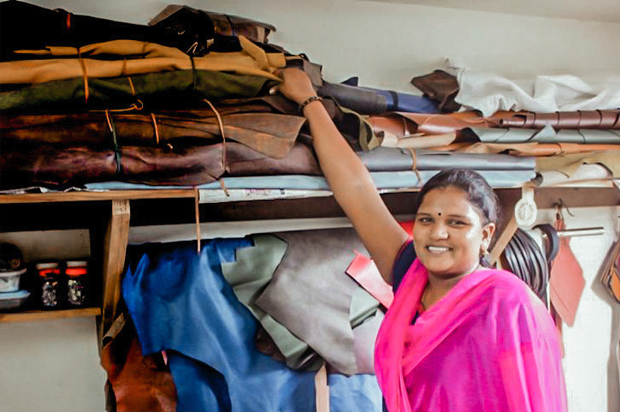 Ethical and fairly made
New generation of leather bags, handcrafted with respect to values in our quaint little workshop in Madras. Not only to keep the artisan tradition alive but to help their livelihood. We ensure that they receive fair wages and benefits as our products are labour intensive to produce at the quality we deliver. We contribute to a better world with fair jobs, equal opportunities, safe and happy working environment.
High quality and timeless design
We endeavor to make products that stand the test of time both in design and quality. Each HS bag is hand-cut and crafted by skilled local artisans with precision. We believe in simple, clean and thoughtful designs which amalgamates form and function. All the creative development is imagined in our workshop by our in-house designer who is an alumni of Istituto Marangoni, Milan.
Made to Order
We believe in slow- made and refrain ourselves from the era of mass production. We consume resources when required, this ensure that we obtain minimum waste in every possible way.Each and every HS bag is unique, much time and distinctive attention are paid to attain quality and it's crafted, just for you!